Outdoor Electric Track Skylight
Outdoor electric track skylight is a combination of track canopy and telescopic awning. The cloth or louver moves with the expansion of the aluminum track through a special motor. When it opens, we can feel the sunshine and air of nature. When it closes, we can be effectively waterproof and effectively shield the sunshine. Suitable for restaurants and Hotels with high commercial requirements.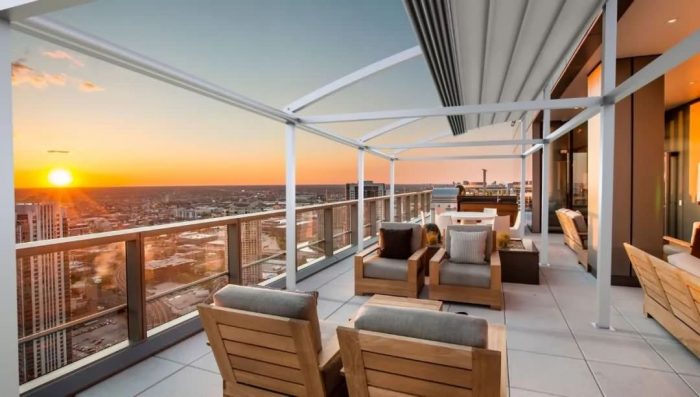 Sky curtain size:
The product can withstand the wind power of 50KM/H at a minimum. At present, the maximum width is 13.5m, and it stretches 12m. Through product mix, it can be assembled into any size.
Energy saving and environmental protection:
It can effectively reduce energy consumption and thermal effect of buildings. Shield excessive heat and light, make the use of the environment more comfortable and energy-saving. For stores with commercial needs, it can increase business time by 30%. Be opennign when weather is rainy days and strong sunshine time.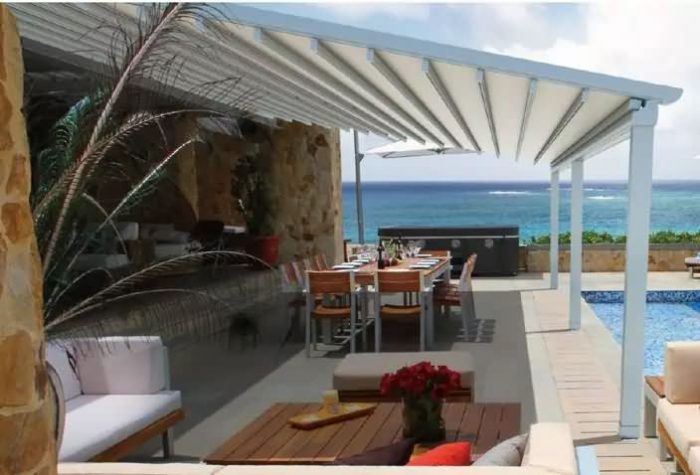 Wind and compression resistance:
According to the European test standard EN-13561, its wind resistance limit reaches 50KM/H, which meets the European mainstream product standards.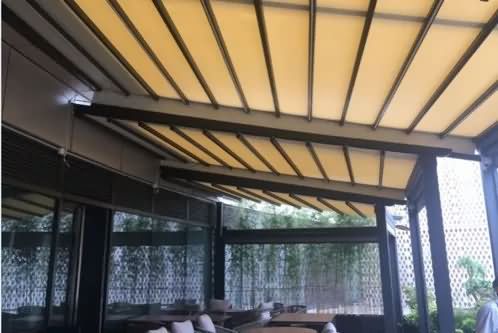 the canopy quotation
the canopy products belong to customized products with high prices. According to the use of different materials, construction size is different, the price is in $400-$1000 range. Selection of high price ratio products and packages, please consult customer service, get sky products quotation.