Tour Feature
The price is based on 2 persons private sharing 4-star hotel room.
No shopping stop!Authentic tour,Best experience!
Itinerary
DAY 1 Chengdu Arrival
Sincere greetings & airport-hotel transfer.
DAY 2Chengdu
Breakfast
Giant Panda Base, Jinsha Site Museum, People's Park.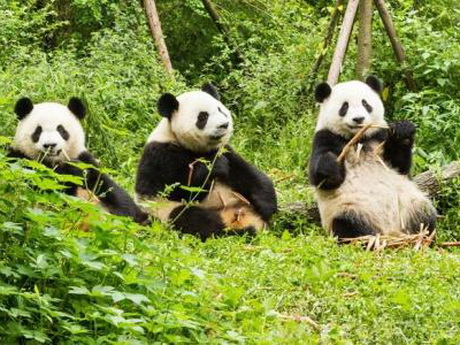 DAY 3Tour in Chengdu,Departure from Chengdu
Breakfast
Jinli Street, Wuhou Temple, airport transfer & see you off. A nice onward journey!




Itinerary
DAY 1 Panda Breeding and Research Center and Jinli Ancient Street
Day 1 City Spot : Jinsha Site Museum, Wenshu Monastery, Jinli Street
Breakfast & Lunch
Whether your tour starts from the airport or hotel, your private guide will be on time and waiting. A comfortable private car and experienced driver will be there for you.
In the morning you will visit the Jinsha Site Museum to travel back in time to ancient Chengdu. The Jinsha Site Museum has been hailed as one of the major archaeological discoveries in China in recent years, where the 3,000-year old Sun and Immortal Bird (the symbol of Chengdu) was discovered. Then pay a short visit to Wenshu Monastery, an oasis of peace in the city.
After lunch, you will feel Chengdu's relaxation in Jinli Street, a local street with a history of over 2,000 years. In this 550-meter street, you will feast on numerous Sichuan-style snacks, bargain for stylish local crafts, and imagine the bustling of the past with the rows of ancient-styled buildings.

DAY 2 Panda Keeper Program at Dujiangyan Panda Base
Breakfast & Lunch
It takes about 90 minutes to drive from your hotel to Dujiangyan Panda Base. On this day, you will start early and arrive before 8:30am, when the morning program begins.
During the program, you will learn more about this endangered species, and help take care of them under the guidance of the staff. Activities may include cleaning the enclosure, weighing and cleaning bamboo, making panda cakes, feeding the pandas and watching a panda movie. At the end of the program you will receive a panda keeper certificate.
Lunch will be arranged at the canteen of Dujiangyan Panda Base. Due to the limited choices of restaurants, if you don't want to eat the meal at canteen, we can escort you to a simple local restaurant run by farmers near Dujiangyan Panda Base. You can order and pay for the meal at your own expense.
After the program, drive back to Chengdu at around 5pm. Your private guide and driver will escort you to the airport in time and make sure everything goes smoothly before saying goodbye.

Service Includes
Our 1-to-1 expert China consultancy with unlimited itinerary changes
Booking of China internal flights, trains, and cruises, per your preferences
Your own team-trained, versatile and knowledgeable tour guide
Your own chauffeured and comfortable vehicle, chosen for ample space
Hand-picking of hotels for your requirements
Hotel breakfasts arranged, and local restaurant lunches ordered, to suit you
Entry to all attractions on your itinerary, with queues avoided wherever possible
Our 24-7 helpline for while you are travelling
Hotel Recommendations
The price for reference is based on the following included hotel. We are happy to adjust the hotel according to your preference.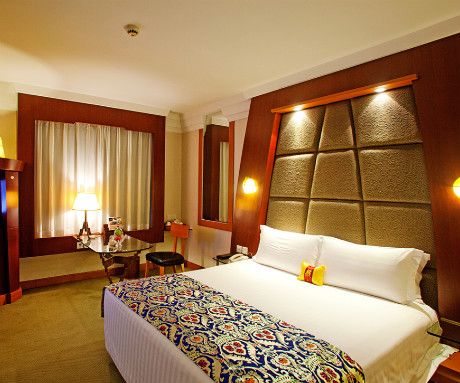 TIBET HOTEL CHENGDU
—Central location, 10-minute walk from the shopping mall
—Featuring a local Tibetan theme, with some modern art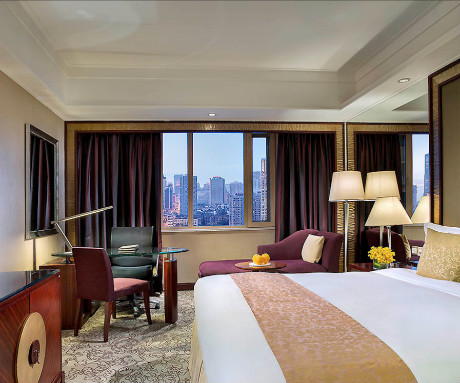 SOFITEL CHENGDU TAIHE
—Decorated with French elegance and a subtle Chinese touch
—Next to Jinjiang River, 15-minute walk from the commercial centre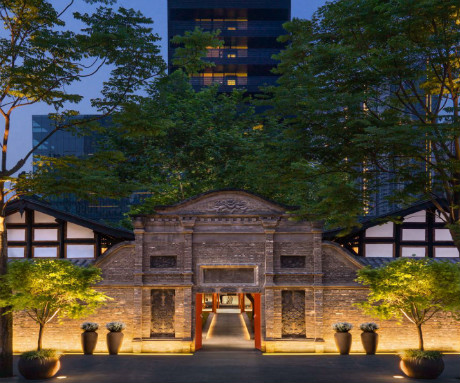 THE TEMPLE HOUSE
—Ranked 1/2746 of Chengdu hotels on TripAdvisor
—Tucked away on an ancient temple site, with a blend of traditional and modern
Suggested Activity to Enrich Your Tour
Would like to make your tour more unique? Why not enrich your tour with our exclusive activities. Feel free to get your personal travel expert add it for you.
Mahjong Experience (3 hours)
Mahjong (/mɑːˈʒɒŋ/) is a tile-based game that originated in China 300 years ago. Commonly played by 3-4 players, Mahjong is a game of skill, strategy, and calculation. It plays an important part in the daily lives of many Chengdu people.
Your local guide will be happy to show you how to play it, hand by hand, in a local tea house. It's a good way of experiencing local life.

Close-up Photo with Panda
This donation program allowing you to take pictures with a panda for about 10 seconds is not included in the Panda Keeper Program. The donation amount is CNY1,800 per person. Only 20 tourists are allowed to take close-up photos with pandas each day. If interested, please book as early as possible. Remember to take enough CNY cash, as payment by a non-Chinese credit card is not accepted there.

Sichuan Cuisine Experience (5 hours)
Sichuan Cuisine Museum lies in an ancient town , about 1 hour's drive from Chengdu city. It is the only interactive museum in the world displaying Sichuan culinary culture. During this trip, you will taste various Sichuan snacks, learn about Sichuan cuisine's history and a professional chef will teach you to how to cook three typical Sichuan dishes.

Handwriting Experience (2 hours)
In the ancient town,you can try handwriting experience.Writing some wonderful chinese peom/words for family.

full hotpot feast (2 hours)
to enjoy a full hotpot feast. We will arrange the hot pot with two types of soup and an array of meat, vegetables and local dishes.


Trip Note
1. Booking Panda Keeper Program
As the first tour company in China to operate the program, We has developed stable relationship with the Dujiangyan Panda Base. Sometimes the program is subject to change due to force majeure. Usually we are able to get the first-hand information that is very helpful for your tour arrangement. Your early booking is also useful to guarantee the availability of the program. Sometimes the activities listed in the description will be adjusted according to health condition of the pandas. Hope customers can understand this.
If your time is limited, you can only join the activities in the morning. The price is the same.
This tour is very flexible. You can alter the itinerary, and extend or shorten it to suit your schedule.
2. Age Limit
The age restriction of volunteer is between 12 to 65 years old. Even though the pandas look harmless, they are carnivores. Parents must ensure that they prevent their children from coming into direct contact with the pandas. The cost for children of 12 years old and above is the same as the cost for adults. If your children are between 0–11 years old, you can still take them with you during the program. The children can not enter the room where the panda cage is, but they can wait at the gate of the room to watch you feeding a panda and cleaning the cage, which takes around 30 minutes. Your guide will help to take care of them.
3. Dress Code
To protect yourself when carrying bamboo, please do not wear short pants or slippery footwear.
Also, pandas have a very keen sense of smell. As you will get very close to them during the tour, please do not wear perfume or nail polish. Our sincere thanks for your extra care and respect towards the pandas.
4. Transportation Suggestions
If you need to catch a flight or train after the program, flights departing after 8 pm or trains departing after 7 pm are recommended. For international flights, flights after 9 pm are suggested. If your flight or train leaves earlier than the recommended times above, you may need to skip some arrangements in the afternoon and head earlier to the airport or train station.