Tour Feature
The price is based on 2 persons private sharing 4-star hotel room.
No shopping stop!Authentic tour,Best experience!
Wolong National Nature Reserve is considered to be the real hometown of wild pandas. Tragically, the Wolong Panda Center was largely devastated by the catastrophic 2008 earthquake. The new Wolong Panda Research Center was opened to the public in May 2016. During this tour, you will be able to explore the habitat of wild giant pandas and to be a panda keeper for a day in the brand new center.
What to Expect
Visit the new Wolong Panda Research Center
Hike in Dengsheng Gorge to explore the habitat of wild pandas
Make panda cakes in different shapes
Feed a panda with your own hands
Receive a unique certificate proving your love for pandas
Itinerary
DAY 1 Chengdu Arrival
Your tour guide will be waiting in the arrivals hall of the airport with a name plate and a welcoming smile. You will be transferred to your hotel by private car and driver, and your tour guide will help you check-in and ensure everything is okay at the hotel.
DAY 2 Private Transfer to Wolong and Dengsheng Gorge Hike
breakfast, lunch & dinner
At 7 am your private guide and vehicle will pick you up from your hotel in Chengdu. It takes about three hours to drive the 120 km (75 miles) between Chengdu and Wolong. For a rest and to break up the long drive, you'll stop at the 2008 Earthquake Memorial Site. It is the ruin of Xuankou Middle School. The buildings remain as they were after the quake and the whole area has been cordoned off and made into a memorial site.
Continue the car journey and you'll arrive at Gengda Town in Wolong at around 11:30 am. Have a simple lunch at a local restaurant and prepare for the exciting hike to Dengsheng Gorge.
The gorge, is an authentic natural habitat of wild giant pandas, together with other wild animals, such as white-lip deer and red pandas. Sponsored by Hong Kong people, the well-paved hiking trail is 5 km (3 miles) long and the hike takes about 2–3 hours. The forest and ecosystem along the trail are well preserved. If you're lucky, you may find evidence of wild giant pandas.
After the hike, you can stop by the Wolong Giant Panda Museum, where you can see nearly 500 animal and plat specimens coming from the wild habitat of the giant pandas. Then, you'll be transferred back to Gengda for a good sleep.
DAY 3 Panda Keeper Program at Wolong Panda Research Center
breakfast, lunch & dinner
Arrive at the Wolong Panda Research Center at 8:30 am and your day as a panda keeper begins.
During the program, you will learn more about this endangered species, and help take care of pandas under the guidance of experienced staff. Activities may include cleaning the enclosure, weighing and cleaning bamboo, making panda cakes and feeding the pandas. At the end of the program you will receive a panda keeper certificate.
Lunch will be arranged at the center canteen. The program ends at around 4 pm, when you will begin the drive back to Chengdu. You'll reach your hotel at around 7 pm.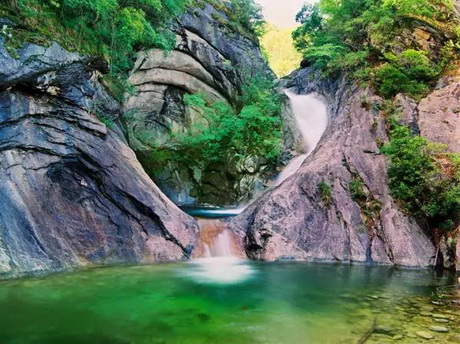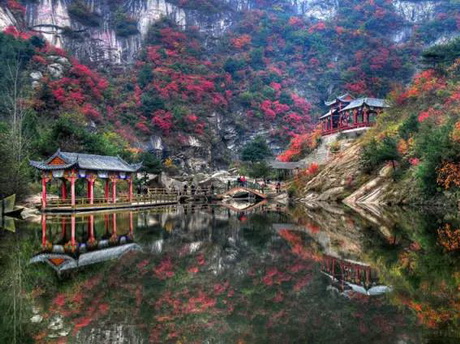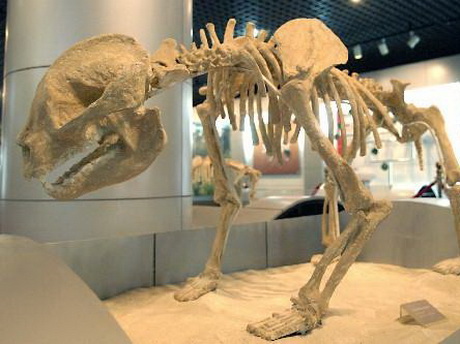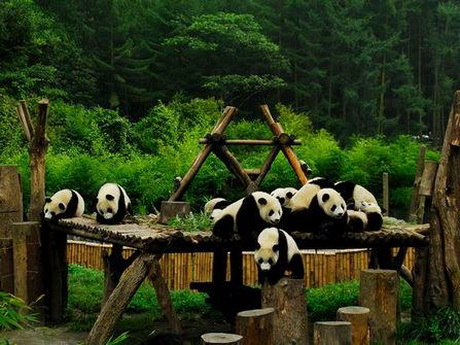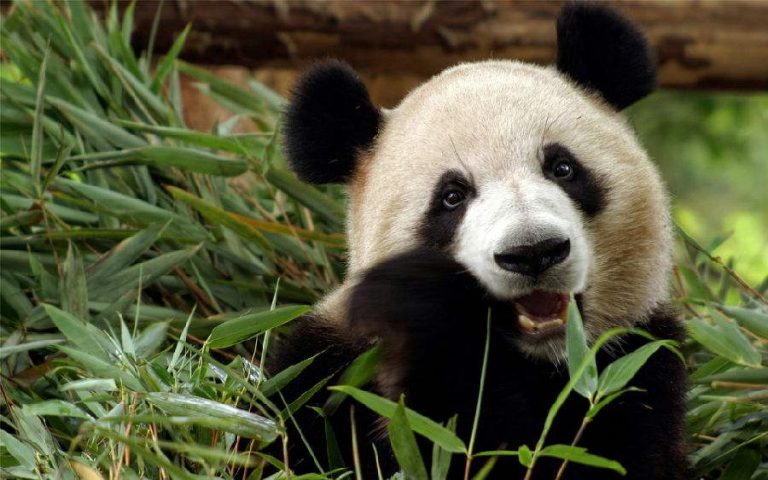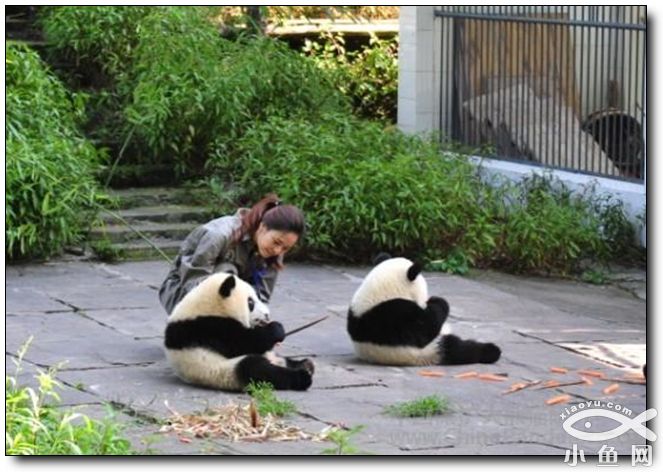 DAY 4 Chengdu Departure
Breakfast
After breakfast at the hotel, the tour wraps up with transfer to the airport by private car and driver. Your tour guide will escort you to check-in and will wave goodbye at the security check point. It's time to say goodbye to the pandas' home province.
Service Includes
Our 1-to-1 expert China consultancy with unlimited itinerary changes
Booking of China internal flights, trains, and cruises, per your preferences
Your own team-trained, versatile and knowledgeable tour guide
Your own chauffeured and comfortable vehicle, chosen for ample space
Hand-picking of hotels for your requirements
Hotel breakfasts arranged, and local restaurant lunches ordered, to suit you
Entry to all attractions on your itinerary, with queues avoided wherever possible
Our 24-7 helpline for while you are travelling
Hotel Recommendations
The price for reference is based on the following included hotel. We are happy to adjust the hotel according to your preference.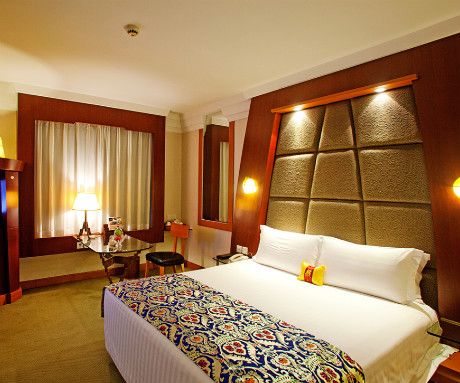 TIBET HOTEL CHENGDU
—Central location, 10-minute walk from the shopping mall
—Featuring a local Tibetan theme, with some modern art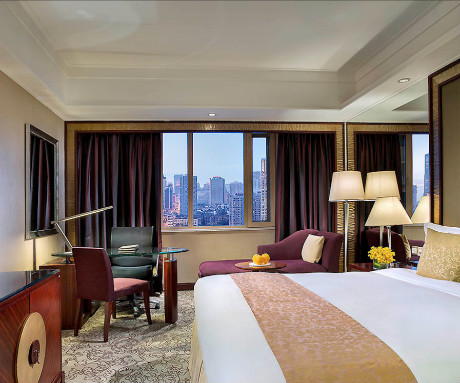 SOFITEL CHENGDU TAIHE
—Decorated with French elegance and a subtle Chinese touch
—Next to Jinjiang River, 15-minute walk from the commercial centre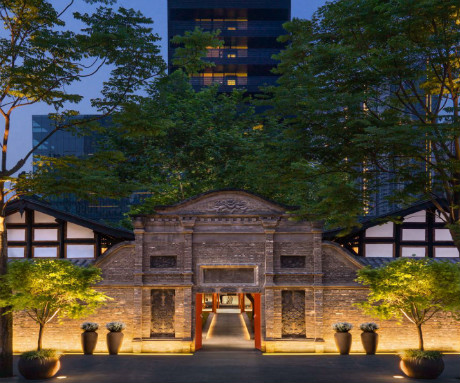 THE TEMPLE HOUSE
—Ranked 1/2746 of Chengdu hotels on TripAdvisor
—Tucked away on an ancient temple site, with a blend of traditional and modern
Suggested Activity to Enrich Your Tour
Would like to make your tour more unique? Why not enrich your tour with our exclusive activities. Feel free to get your personal travel expert add it for you.
Mahjong Experience (3 hours)
Mahjong (/mɑːˈʒɒŋ/) is a tile-based game that originated in China 300 years ago. Commonly played by 3-4 players, Mahjong is a game of skill, strategy, and calculation. It plays an important part in the daily lives of many Chengdu people.
Your local guide will be happy to show you how to play it, hand by hand, in a local tea house. It's a good way of experiencing local life.

Close-up Photo with Panda
This donation program allowing you to take pictures with a panda for about 10 seconds is not included in the Panda Keeper Program. The donation amount is CNY1,800 per person. Only 20 tourists are allowed to take close-up photos with pandas each day. If interested, please book as early as possible. Remember to take enough CNY cash, as payment by a non-Chinese credit card is not accepted there.

Sichuan Cuisine Experience (5 hours)
Sichuan Cuisine Museum lies in an ancient town , about 1 hour's drive from Chengdu city. It is the only interactive museum in the world displaying Sichuan culinary culture. During this trip, you will taste various Sichuan snacks, learn about Sichuan cuisine's history and a professional chef will teach you to how to cook three typical Sichuan dishes.

Handwriting Experience (2 hours)
In the ancient town,you can try handwriting experience.Writing some wonderful chinese peom/words for family.

full hotpot feast (2 hours)
to enjoy a full hotpot feast. We will arrange the hot pot with two types of soup and an array of meat, vegetables and local dishes.


Trip Note
Hotels and Meals in Wolong
Tourism in Wolong is still in the early stages of re-development after the earthquake in 2008. Hotel and restaurant options are still limited, and standards are rather basic. We has carefully selected the best restaurant and hotel available, based on criteria like location and environment. Your private guide will assist you in ordering the dishes you like and will accompany you to check in to your room.
Seeing and Tracking Wild Giant Pandas
Giant pandas are solitary animals. Wild pandas usually don't have a fixed resting spot. Most of the time they wander in a big habitat, feeding on bamboo and resting wherever they go.
Wild pandas don't have good eyesight, but they have very sharp sense of smell and hearing, and they are easily frighten by humans, so they will usually hide themselves before they can be seen. The number of wild pandas is still low and their habitat is huge, so there is no guarantee of seeing wild pandas or their spoor.
In winter, when there is a lack of food, their foraging will extend to more easily accessible areas. Therefore, the possibility of seeing panda activity is slightly larger from December to March.
We has conducted three field inspections in Wolong Nature Reserve in 2016, building partnerships with the new Wolong Panda Research Center and experienced local guides.
We can tailor-make panda tracking tours to Huangcaoping (where pandas are trained for release into the wild), Wuyipeng (the most well-known panda observation station), and Niutoushan (for mountain camping and tracking wild pandas). The hiking difficulty and length of the tour can be customized to fit your physical strength, time, and budget.