The night market in the commercial street is wonderful with the decoration of containers. The fashionable containers can be used as flower shops, snack shops and various fashion gift shops. With gorgeous lighting, the night market is full of mood.color and light rendering are particularly important, often choose bright yellow, red, orange, etc. The commercial street can also choose the outdoor spherical dome tent, which also attracts customers for the game experience shop.
1. Container flower shop in the night
The container size is the standard box, surrounded by thermal insulation wallboard, suspended ceiling is made on the top of the container, and the ground is paved with wood floor, which is high-grade and fashionable. the design for people flow in and out, large area toughened glass sliding doors are used in front of the shop,it could better for display flower products. One side sliding glass door shall be reserved at the side for management personnel access.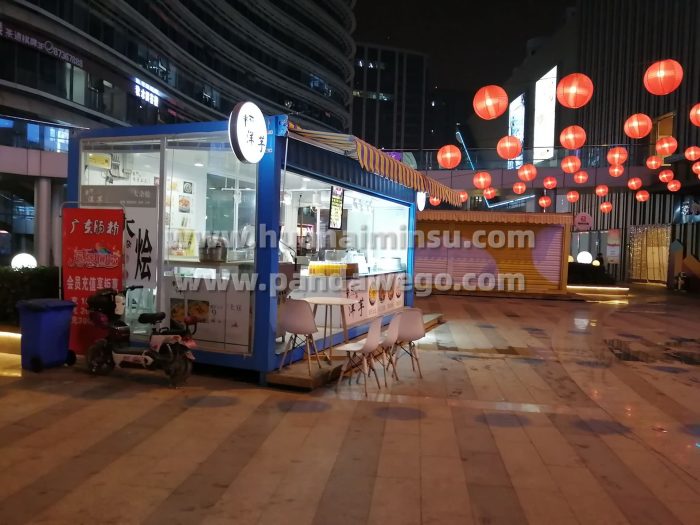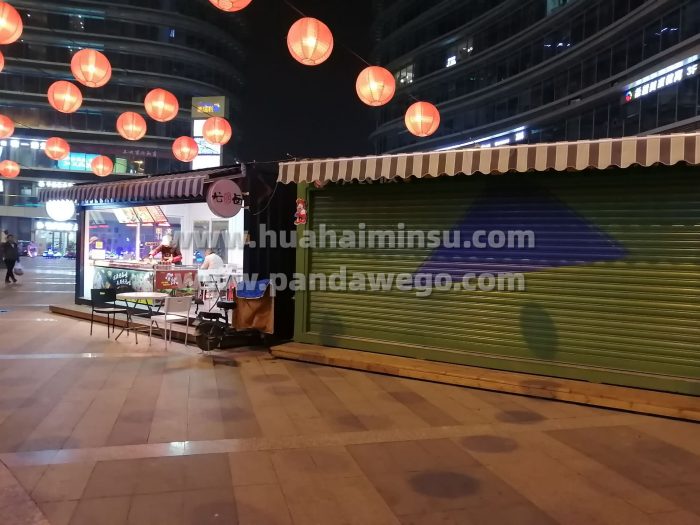 2、 Commercial Street container snack bar
The containers in the snack bar are mainly reserved for water and electricity openings. Various water inlet and outlet pipes, wires, exhaust air conditioner and other equipment need to be installed. They should be reserved in advance to avoid rework afterwards. Lighting and strong electricity socket should also be well designed. There are many electric equipment in snack bar, and enough electric load should be reserved in advance. The illuminance of indoor lighting layout should be sufficient, and the shop sign on the outside should be well designed. The snack bar usually has an outside area. The lighting layout of the outside area can be considered together.
3、 Sunshade installation
The arrangement of the awning is indispensable. Usually, it can be installed,it almost cost $300. It's better to install the electric awning. The opening and closing of the 6-meter-long awning is a difficult. The cost of the container store is about $300 per square meter, including interior decoration, but it can be cost-effective.