In landscape design, the stainless steel sentry box matching with landscape style is often selected. The price of stainless steel sentry box is expensive. When considering the cost and effect factors, steel and glass sentry box can be selected, also with modern.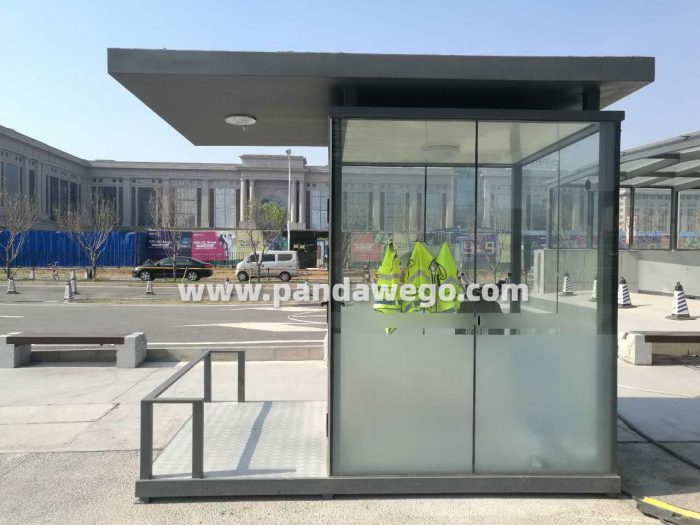 1、 Size of sentry box
The sentry box is 4 * 3M, with a 1m stand for guard to watch.
2、 Production of sentry box
The structure of the sentry box is welded with steel rectangular pipe, and the floor is laid with steel plate; the top plate is suspended with aluminum plastic plate. The steel material color is gray, and other colors are also available, such as white and black. The production process of the finished sentry box is the same as that of the container house, from drawing to material opening, as well as production and processing.