Arc Camping Tent in Outdoor Scenic Area
classic arc tent hotel, using bionic modelling, imitating natural leaf shape, refined shape. The tent can be used as a sunshade or a camping tent. The tent is easy to build, fast to install and easy to disassemble. It is suitable for tents in scenic spots, national parks and camping bases. The structure of the tent is made of galvanized steel pipe as the skeleton material, with high quality tent cloth on the outer layer. The tarpaulin is usually white and can be selected in various colors. It can customize the advertisement LOGO and various patterns.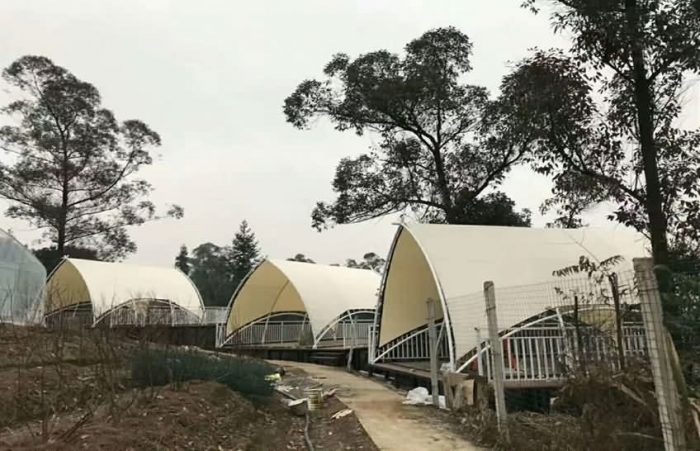 Product parameters
Tent size: customized on demand
Tent height: 3 meters
Tape Material: Outer PVC Waterproof and Ultraviolet Protection
Tent Platform: It can be matched with wooden platform or hardened ground.