Outdoor Geodesic Dome Tents
Starry Hotel Tent, Spherical Transparent Top Star Tent Hotel.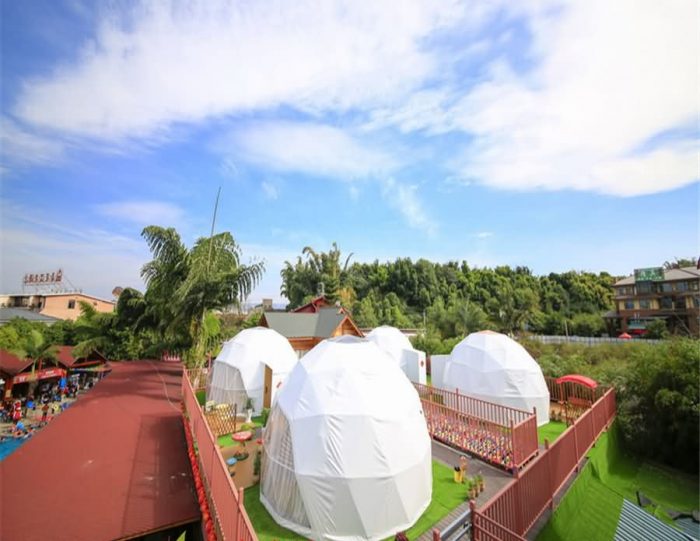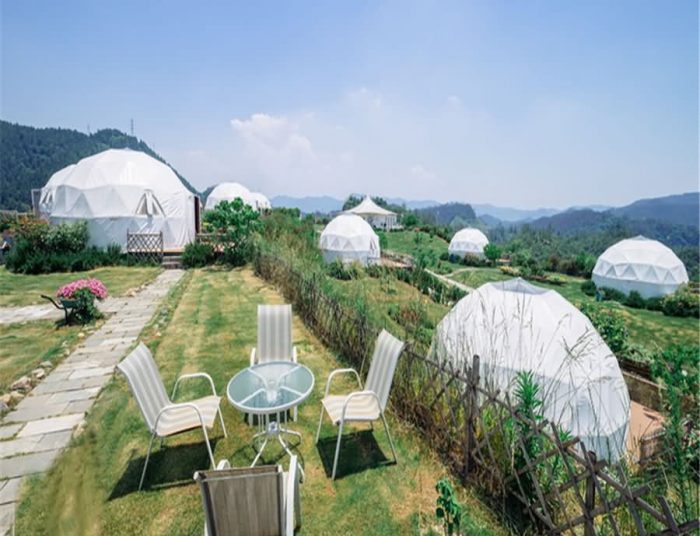 Tent hotels in scenic spots, tent hotel products are suitable for scenic spots and camps, and can be customized according to the actual needs of customers.
The design concept of the spherical tent house is unique, the structure is novel, there are no pillars inside, and the usable area reaches 100%.
Whether it is used as a dome theater, cultural experience hall, hotel, or restaurant, the dome tent is fully competent. It can not only solve the problem of no temporary outdoor space, and also give you unexpected business.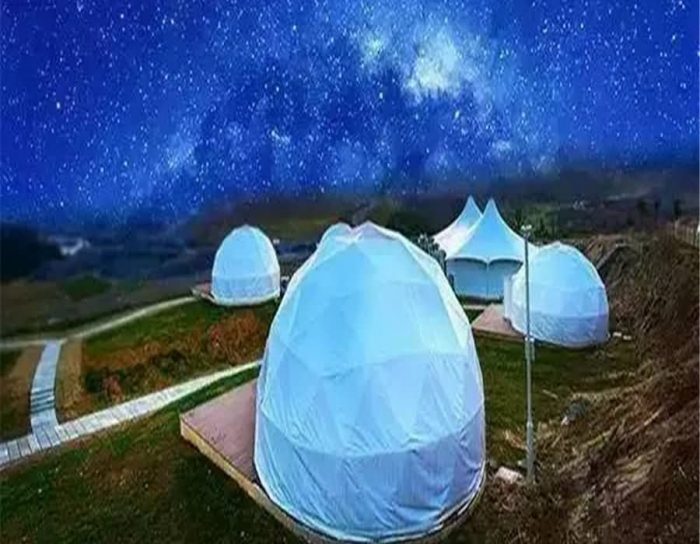 Product parameters
Spherical diameter: 5 meters, 6 meters
Indoor area: about 28 square meters
Tent height: 3.5 meters
Material of tarpaulin: PVC waterproof and UV-proof outer layer, lined with thermal insulation cotton layer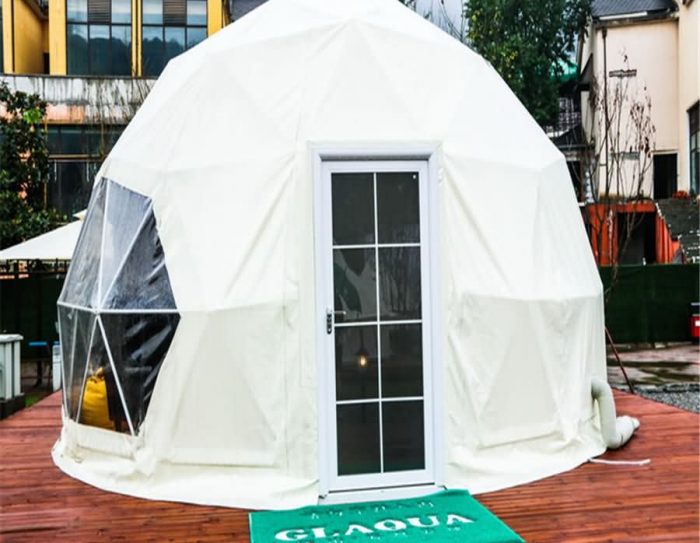 Key Specifications/Special Features:
1.The geodesic resort dome is a new type of glamping tent, the shape of which is similar to a ball. Because of its solid structure, large space and comfort, it is widely used in camping parks and scenic spots, a big party event, businesses activities,and is often used in private backyards.
2.geodesic resort dome is based on honeycomb elastic effect, the large space of the sphere and the egg effect, and the space facilities with high stability, high pressure resistance and high utilization efficiency, have high wind resistance, high pressure resistance, and high shock resistance.
3.The space utilization of GlamXpert adopts multi-dome conjoined technology to create super-large space and flooring space. The conjoined unit can be composed of 2 or more combinations. It can be a achieved by dome-like space concatenation or corridors connection, it is able to connect to other buildings by means of corridors connections.
4.Whether it is a single oversized dome or one-piece oversized dome, it has its own unique and spacious interior without pillars, and its stability is superior. The beamless space on the one hand saves part of the construction cost and also makes the interior space utilization flexible.