Outdoor Scenic Spherical Wild Luxury Tent
It is suitable for the reception of tourists as scenic spots, convenient and flexible, and can be arranged arbitrarily.
Large starry tents are suitable for scenic spot rest areas. Starry tent is made of aluminium alloy frame, which has a repeated service life of 20 years and is more durable. The tent is resistant to 8-10 wind. It is made of high-strength international industrial materials and ultra-thick connectors.
Rain-proof, fire-proof and sunscreen, top-grade PVC  scraper, double-sided acrylic treatment. Tarpaulin is not naked for 10 years. Tarpaulin is bright colors and no fading in ten years. Tents resist 15CM dry snow.
Advanced equipment manufacturing, strong technical strength, exquisite construction technology. Large internal space, 100% utilization. There are no pillars in the interior, the structure is reasonable and the performance is excellent.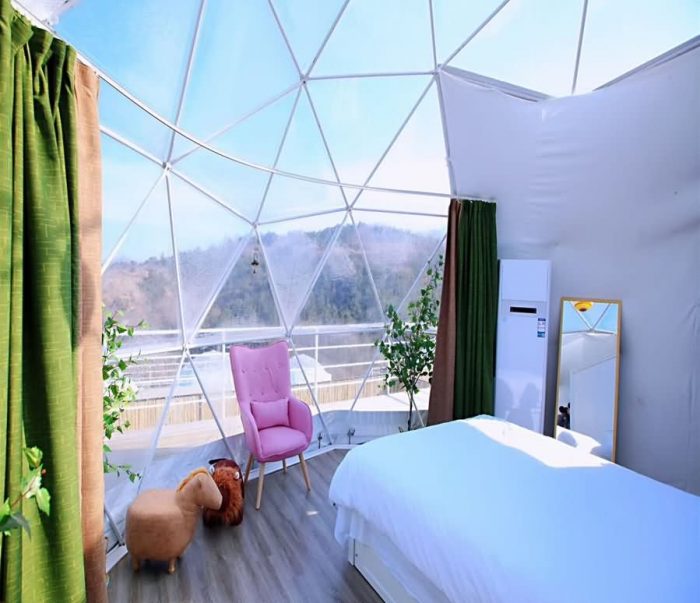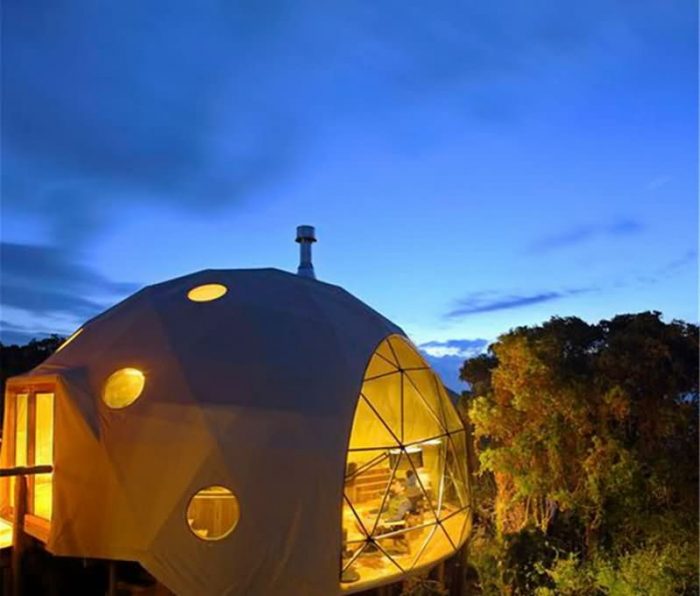 spherical diameter: 5 meters, 6 meters
indoor area: about 28 square meters
tent height: 3.5 meters tent material: outer PVC waterproof and anti-ultraviolet, lining thermal insulation cotton layer