Outdoor glass tent
Outdoor glass frame tents are usually made of aluminium alloy frame materials. The span is from 3 meters to 60 meters. The length of the glass frame tents is 3 meters or 5 meters, which can be built indefinitely. The roof and periphery of the frame tent are usually made of PVC tent cloth, which has the abilities of shading, waterproof, flame retardant, tear resistance and ultraviolet ray resistance. In addition, the walls of the frame tent house can also be selected such as ABS hard wall, glass, stainless steel tile, etc. Glass frame tents have various shapes, including conventional herringbone tents, spire tents and arc tents.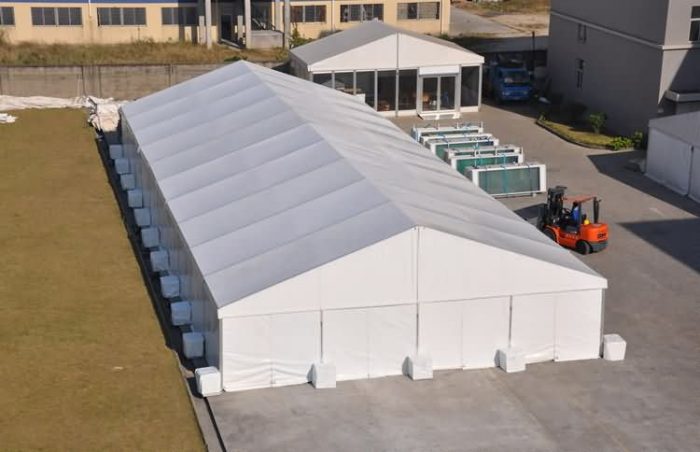 Product parameters
Name: Glass Frame Tent
Specification: 6-60 meters
Material Selection: 6061 Aluminum Profile Q235 Steel Profile
Tape: Double-layer PVC knife-scrape coated cloth
Color: Conventional white, optional colors
Construction method: assembled tent house is easy to disassemble
Applicable places: cement land, beach, grassland, etc.